Welcome to WRO. Let our friendly and professional guides help make your whitewater rafting vacation a trip of a lifetime experience. From the renowned Middle Fork of the Salmon and Alsek River to hidden gems like Idaho's Owyhee and Montana's Middle Fork Flathead River, we offer a suite of river trips through our nation's largest wilderness areas in Idaho, Oregon, Montana, Alaska and Canada.
We have rivers for first-timers and families on rivers like the Main Salmon River, which are perfect for all experience levels. We also have rugged, expedition-style high adventure trips like the Jarbidge-Bruneau, Upper Owyhee or Alsek River.
Whether you are seeking a wilderness expedition, a raft-supported hardshell kayak trip, or beach vacation for the family, we have a river trip for most any adventurer.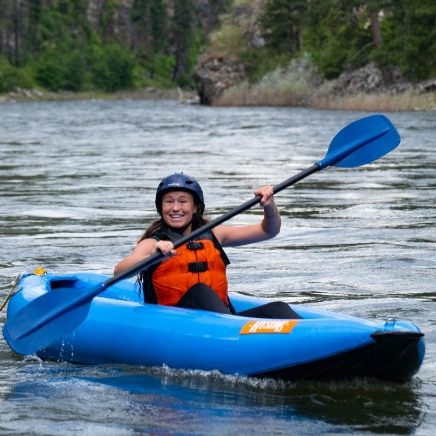 A WRO guided life-highlight trip down the Middle Fork of the Salmon!
We hired WRO for our first raft trip down the Middle Fork of the Salmon. Everything from planning, communications, readjusting due to the pandemic, and especially the knowledge, skills, and dedication of the guides (Tessa, Bridger, Will, and Jonas) was absolutely top notch! This is the third time we have used WRO and they just keep getting better!

- August 2021
Perfection
Very enjoyable rafting trip on the Middle Fork of the Salmon River with Wilderness River Outfitters. From the very capable trip leader, experienced and knowledgeable guides, and equipment, everything was perfect. The food was so delicious and I enjoyed every minute of the trip. This was my second trip with WRO and I would definitely raft with them again.

- August 2021
See why we're ranked so high
Our Wilderness Destinations
Premiere river stretches in Idaho, Oregon, Montana, Alaska, and Canada
Specialize your charter trip and choose your personal adventure style
Enthusiast, Highly trained guides and highest quality river gear keep you safe
Since 1972 we've been perfecting the river experience
Take a break from busy schedules and ringing cell phones for a chance explore some of the spectacular wild rivers of the West. We strive to provide active participatory wilderness experiences to our guests with our small, family owned and operated business style.
Rivers are our way of life and our amazing staff is here to share these wild and amazing places with you.
Adventures to match your style