Meandering through the heart of Idaho and Montana wilderness, immerse yourself into a world in which the stresses of everyday life disappear: where the closest thing to crowded streets are sturdy Ponderosa pine forests; bustling urban noise transforms into the soft sounds of currents of riverbeds and canyon wren calls; the closest thing to road rage is when your friend snags a fishing hole you just noticed downstream; and email notifications are replaced by the tug of a curious trout on your line. Experience a full week full of casting tranquility, telling tall fish tales around a campfire and open starry skies, and nothing else to think about but what fly you want to use that day. This trip will leave you feeling rejuvenated in a way that not much else compares.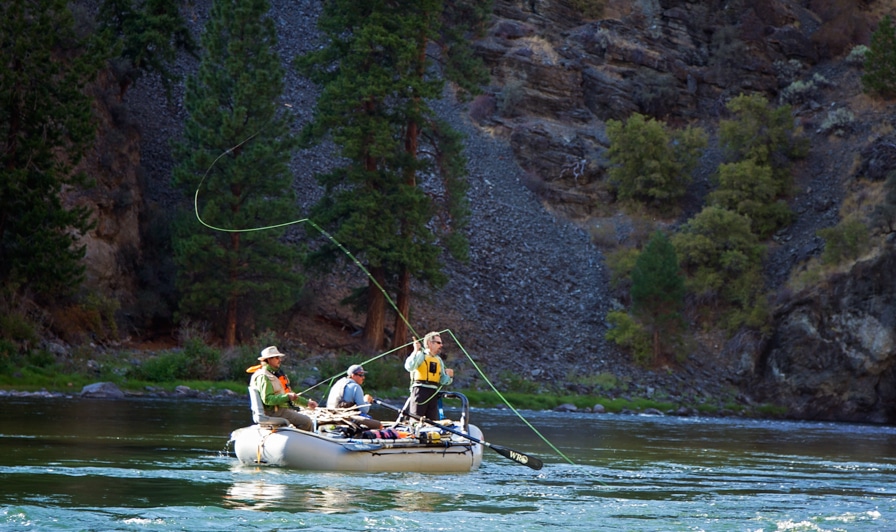 From seasoned fisherman to aspiring fly fishing beginners, there is no better place to get to try your hand at some of the West's most coveted dry fly fishing opportunities of native trout populations than with our fishing-specific wilderness adventures. Our South Fork Flathead trips are extremely remote and is an incredible opportunity to venture into the deep backwoods of the Bob Marshall Wilderness with some of the best fly fishing Montana has to offer. Late season Middle Fork Flathead also has world-class fly fishing opportunities, whether it be on the river, hiking to a mountain lake, side streams and wade fishing, with some exciting whitewater thrown in the mix. Or, if you are looking for a bucket list adventure, our Middle Fork Salmon trips hold a reputation for being a dry fly fishing destination all over the world through the heart of the Frank Church Wilderness.
Why plan a fishing trip with WRO?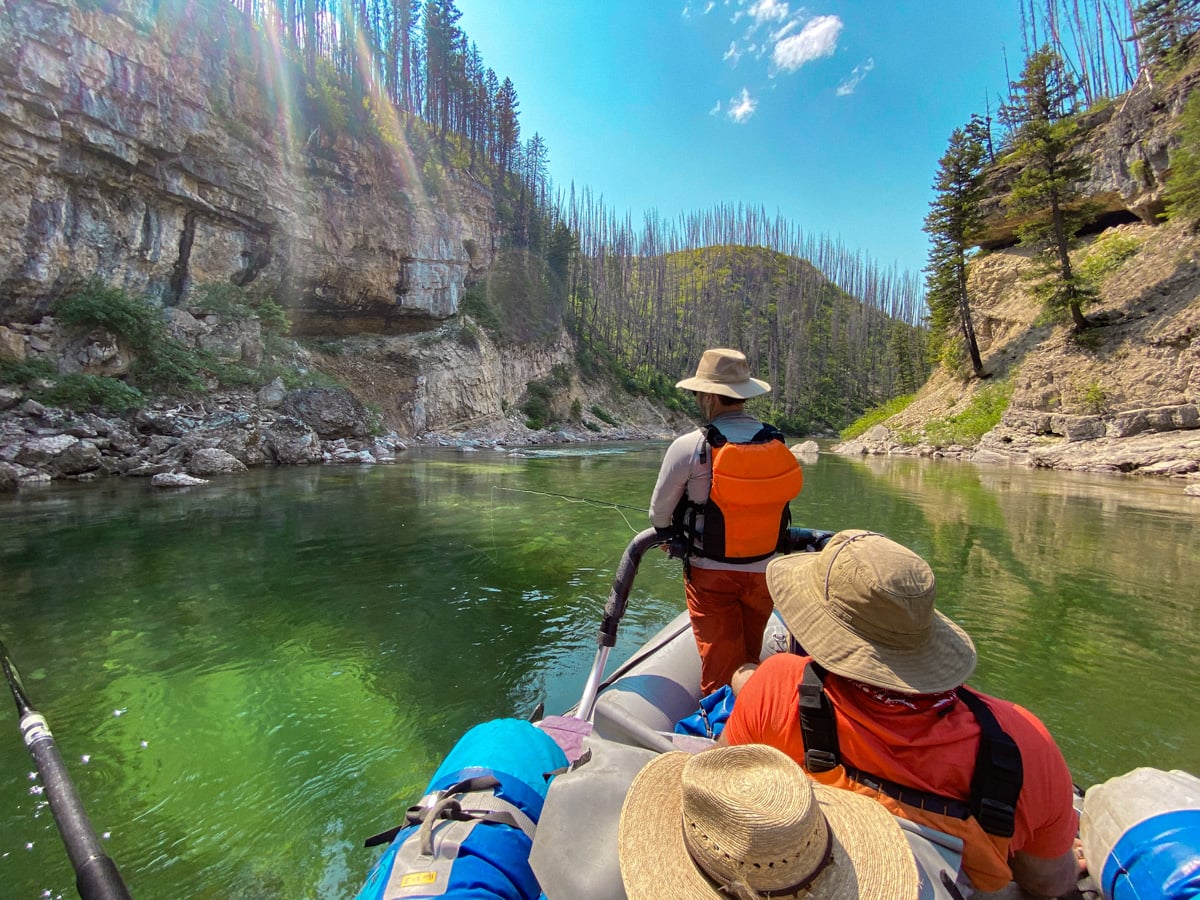 Experienced guides:
Our fishing guides are experienced, knowledgeable, and personable who have a passion for sharing the sport on our local rivers and ecosystems. Many of our guides have worked as fishing guides across a wide range of rivers all across the west, and have extensive experience with the fish populations and rivers that you will be floating.
Simplify your logistics:
By booking with us, many complex logistics of planning a multi-day trip are completely taken care of. Obtaining the permit, organizing the backcountry flights and pack strings, setting shuttle and transportation, what gear to bring, how to pack it, what meals to pack, safety scenarios and local knowledge- we have it all covered!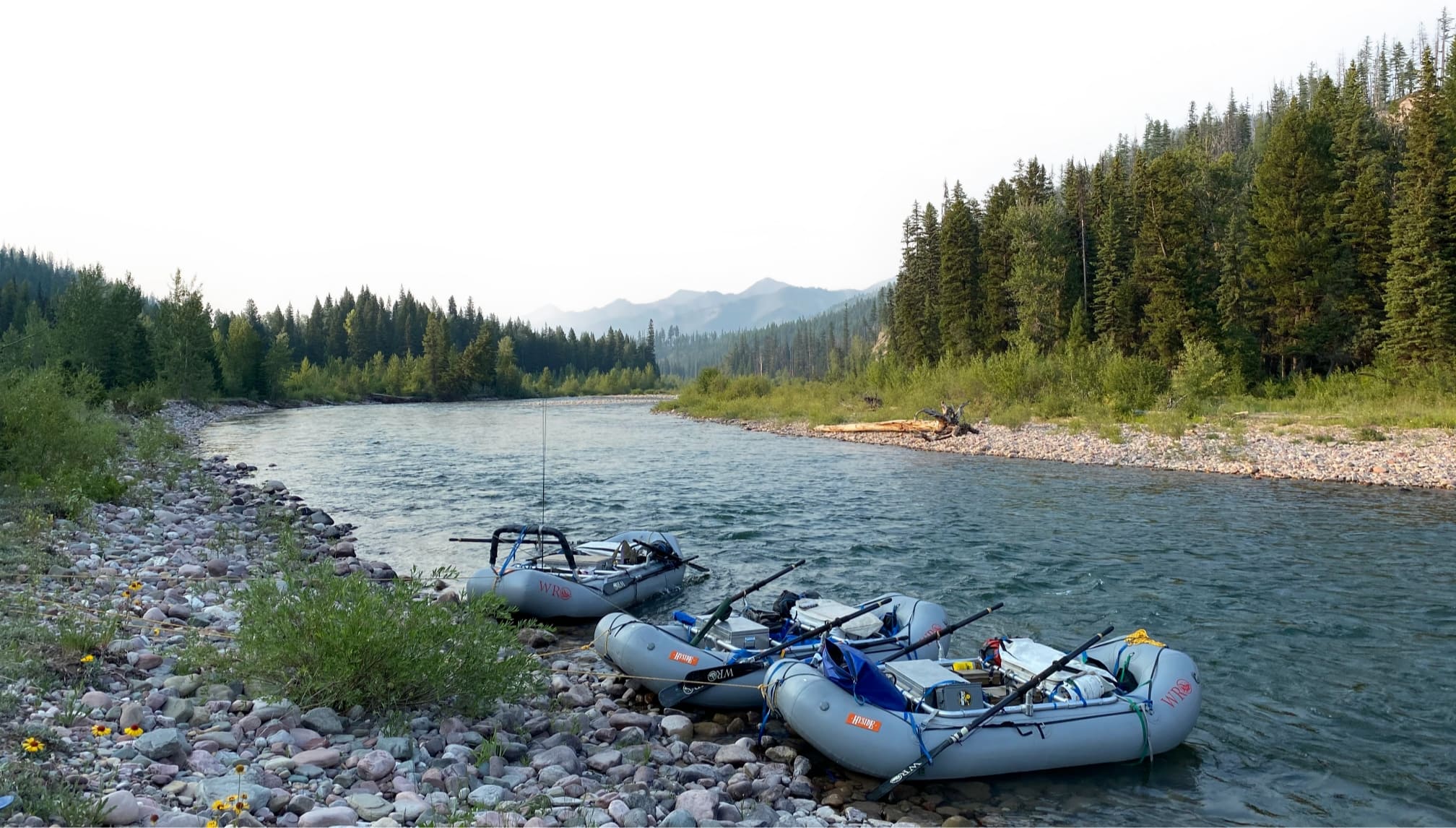 Multi-day wilderness fishing experience:
Fishing in the backcountry is one of the ultimate ways to experience the sport, as fish do not experience the stress of easy-to-access fishing holes and stretches that local day spots get. Trout are abundant and healthy in these pristine, wild waters, and therefore easy to target and not as picky as trout that see high trafficked areas. Opportunities for fishing from the boat, on-shore, or up side creeks allow for limitless possibilities. In addition to the world-class fishing, multi day trips provide the unique opportunity to truly immerse in the place and the sport in a way that single day trips just can't compare to. You will get to wake up and sleep under the stars and the sounds of the river, hang out by the campfire with home-cooked, gourmet dutch oven meals, and truly unplug into a place and experience and solace you have been yearning for.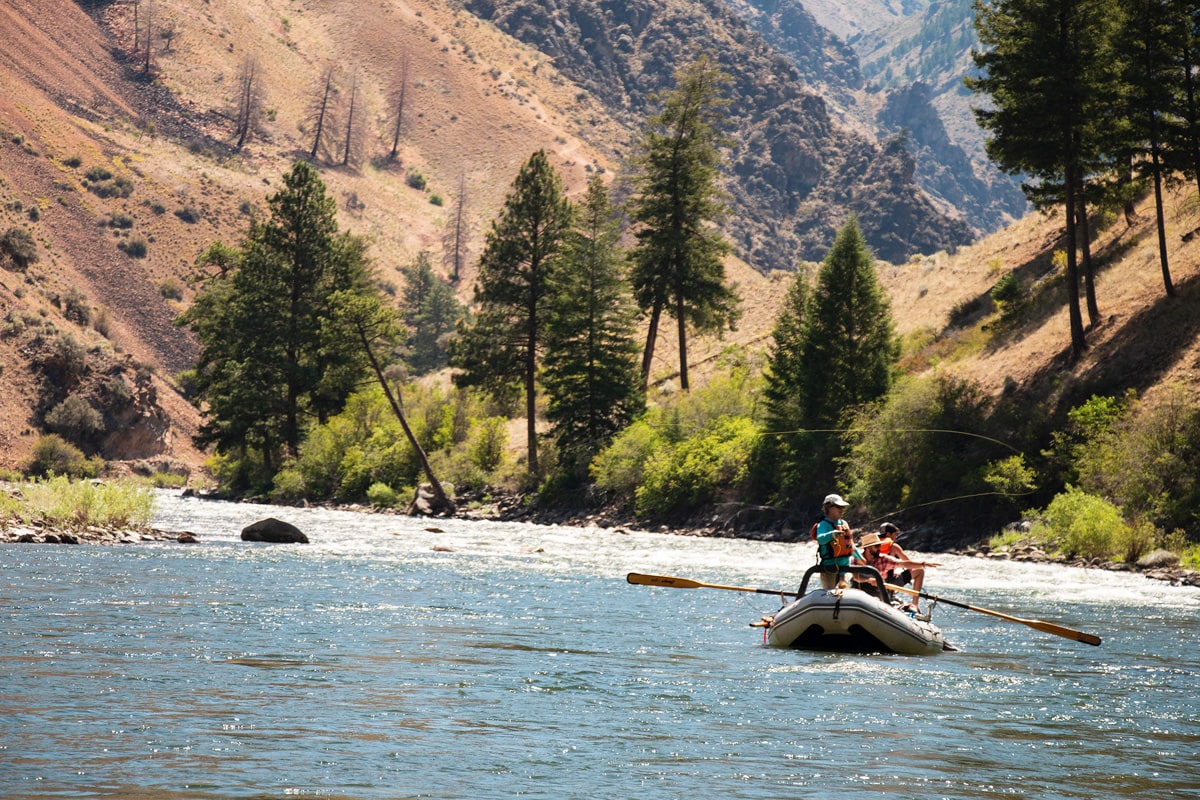 Bring your family and friends:
Booking our fishing trips is also an awesome way to plan a vacation that is fun for the whole family and your friends, whether they are fisher people or not. All of our fishing rivers are great beginner-friendly places, as the fish are generally abundant and not that picky. Or if your loved ones just aren't that into fishing, both offer plenty of amazing opportunities for other side adventures, relaxing, and spending time together in an unplugged and intimate setting.