World class fly-fishing, breathtaking emerald-blue waters, striking glacial mountain ranges, towering pine forests, open skies, puckering whitewater: discover some of the lower 48's most pristine and remote landscapes through the heart of Montana's iconic wilderness areas. For high-adventure seekers and those looking for a true "Montanan" experience, these are the trips for you. Ride or hike into the deep backcountry with a pack-string led by some of the West's finest cowboys, fly into the Upper Middle Fork Flathead's only access point with a 6-seater backcountry plane, experience dutch oven cooking at its best, channel your inner "River Runs Through It" contemplations while fly fishing on the South Fork Flathead in solitary eddies and side streams, hike to one of several epic mountain vistas with countless wildlife tracks, colorful wildflowers, critter sightings (yes, we carry bear spray), and possibly even get your hand at picking fresh Montana huckleberries. While feeling like you have one of the world's most special places to yourself in a full immersion experience, your friends day-tripping at Glacier National Park won't be able to compete with these multi-day adventures!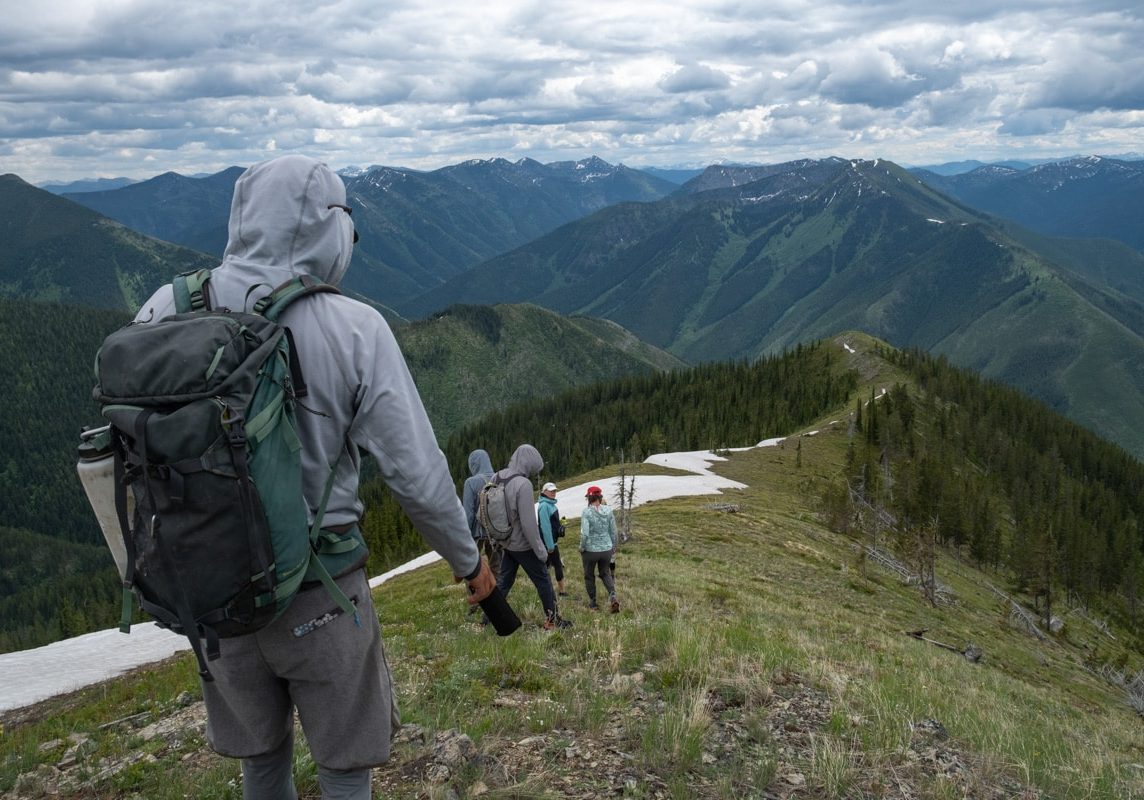 World class Montanan adventures for...
The whitewater enthusiasts:
Our Montana trips are high-adventure, which are perfect for those looking for some serious backcountry thrills. The Middle Fork Flathead trips offer splashy and continuous class III-IV whitewater, with Three Forks and Spruce Park rapid series being some of the exhilarating highlights that are miles long. There are numerous play spots and pushy, technical, multi-move rapids for hardshell kayakers, and the kind of rafting that demands only our most experienced guides. Another option that is completely unique to WRO is an add-on of Meadow Creek Gorge to our scenic South Fork Flathead trips, in which we are the only commercial company that runs the 5 mile stretch that at certain flows is unmatched in Montana for whitewater intensity. Don't be fooled by the Forest Service's hazard red "take-out" sign below the popular fishing stretch, what lies below is a day full of full-on fun and adventure.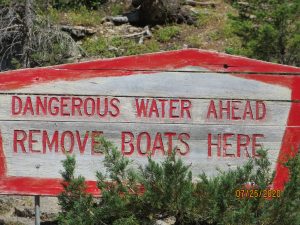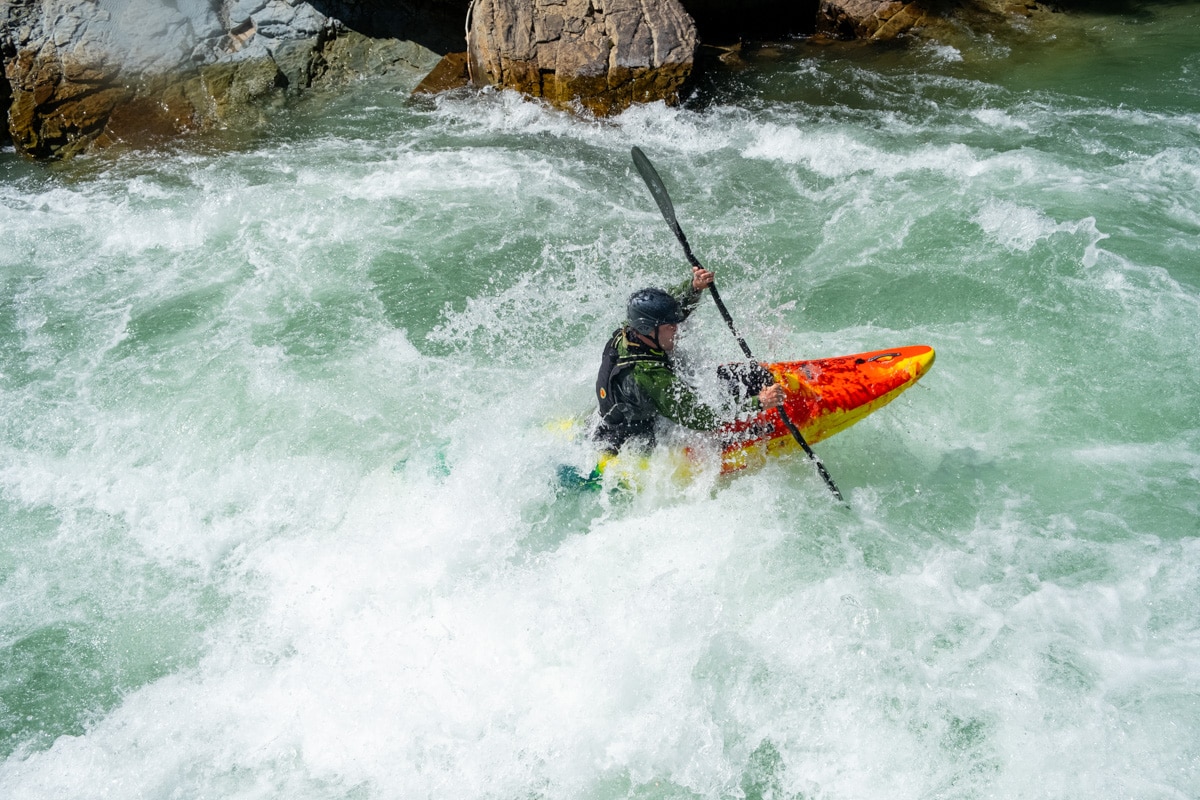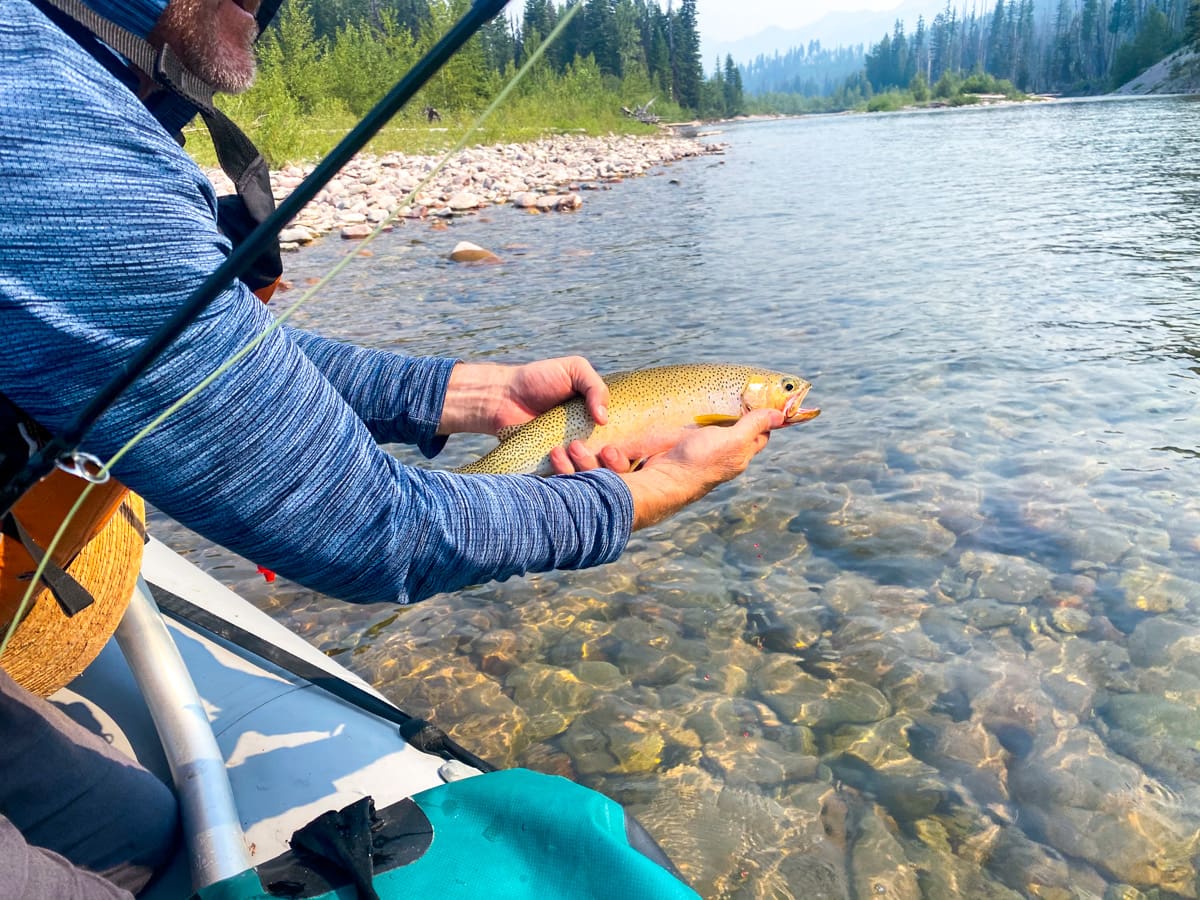 Those wanting to hit the trail:
 On our South Fork Flathead trips, you will get to experience the incredibly unique and remote access point to the river with a guided hike or horseback ride through the Bob Marshall Wilderness, with whitewater that is a little more mellow than some of our other trips. The trail includes clear mountain lakes and a high mountain pass surrounded by majestic snowy peaks and lush green valleys. This remote valley is home to extraordinary wildlife including elk, moose, wolf, eagles, mountain goats, grizzly and black bear. We travel 6 to 10 miles a day through spectacular backcountry and most routes include one day of uphill climbing. In total, depending on which trailhead we use, the hike-in is between 20-25 miles.
Just when your feet are getting a bit heavy, we reach the cool, clear waters of the South Fork. Over the few days on the water, there will be plenty more opportunities for hiking up to scenic vistas or along the river, or to just sit back and relax at camp where we will have gourmet backcountry meals cooked by our guides that double as experts of local ecology, history, geology, and much more. If you are looking for a trip that is a little more physical or you would like to try your hand at trail riding, this is your perfect opportunity!
An unparalleled fly fishing expedition:
Let our professional fishing guides show you one of the most remote, trout-filled rivers in Montana on a fishing-specific South Fork Flathead trip through the heart of the Bob Marshall Wilderness. We start the trip with a two-day ride (or hike) through spectacular scenery to access the starting point of the float, then spend five days fly-fishing some of the most pristine water in Montana. Wilderness fishing allows for low competition for these native (all wild) fish populations, which means fish here thrive in both size and numbers. This region is also one of the few that allows for targeted bull trout fishing, which can get up to 15 pounds in the Flathead.