Written by Carly Knudson
Trying to coordinate a pack full of seasonal guides to commit to a gathering is like trying to herd cats with vagabond tendencies. The idea of trying to get a gaggle of guides to all align for an international trip seems like folklore. Luckily, with some sort of help from what we're sure is divine intervention and the siren calls of warm-weather boating in December, we managed to get a group of our guide team down to Ecuador this past month for a winter kayak getaway.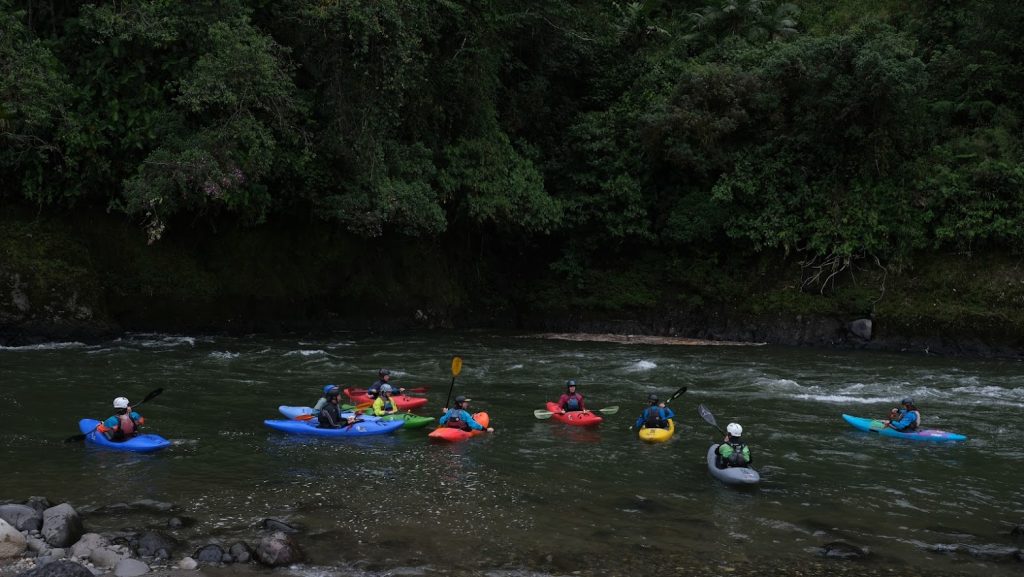 A group of us landed in Quito a few days early in order to explore the local cuisine, culture, and practice up on our Spanish before the rest of the team arrived. After finally convincing our Uber driver to shove our paddle bags in front of his line of vision, we had an amazing experience hanging out at the Hostel Colonial, where we shared stories and local domestic Pilsners and Clubs with other travelers. We were there for the celebrations of "Fiesta de Quito," and watched traditional ceremonies and dancing and music throughout the streets and tasted the Ecuadorian traditional drink canelazo, a spiced, hot drink made with a mixture of spices and aguardiente, a local liquor made from sugarcane. As suspicious as it sounds, one of our guides described it as an "actually pretty good hot toddy." We toured the magnificent architecture of local churches, wandered the open street markets flourishing with colorful fresh fruits and vegetables, checked out the gondala that overlooked the city, and ensured that we always knew where the best local spot was to watch the ongoing World Cup games.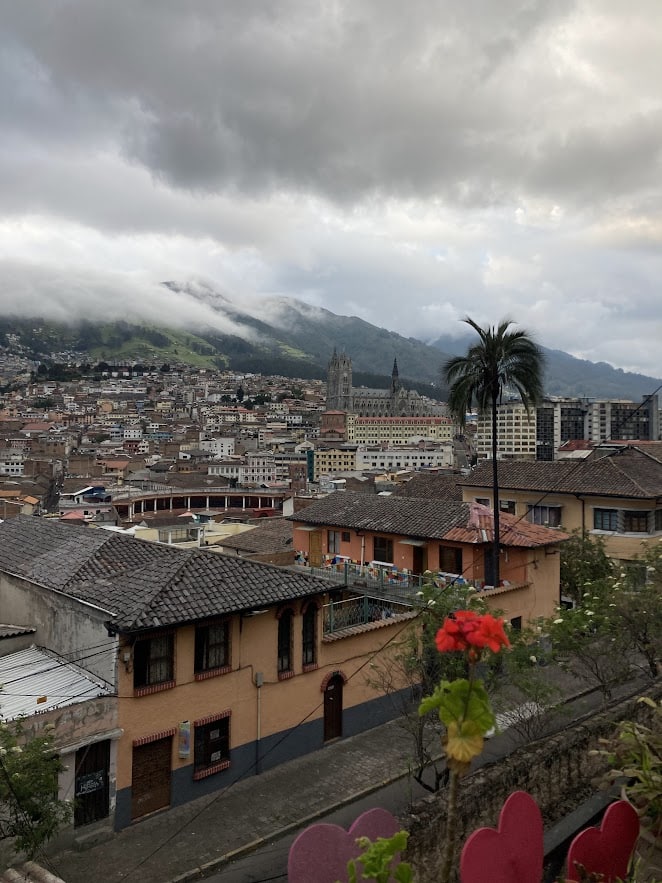 Once the rest of the team arrived, we all re-convened at the airport to make our way over to Baeza- a sleepy town about two hours Southeast of Quito. To get there, ten of us crammed into our shuttle van for the week, where our driver, Diego, shuffled us over the highway E20 mountain passes that ascended up to more than 13,000 feet during the drive. When I was surprised that many of the locals from Quito had no idea where I was talking about when I spoke of our next adventure, Baeza locals explained that most people who knew about Baeza were either serious bird-watchers or kayakers. Though we all love some good bird identification, most of us left our binoculars at home this time around and were ready for a week of whitewater action.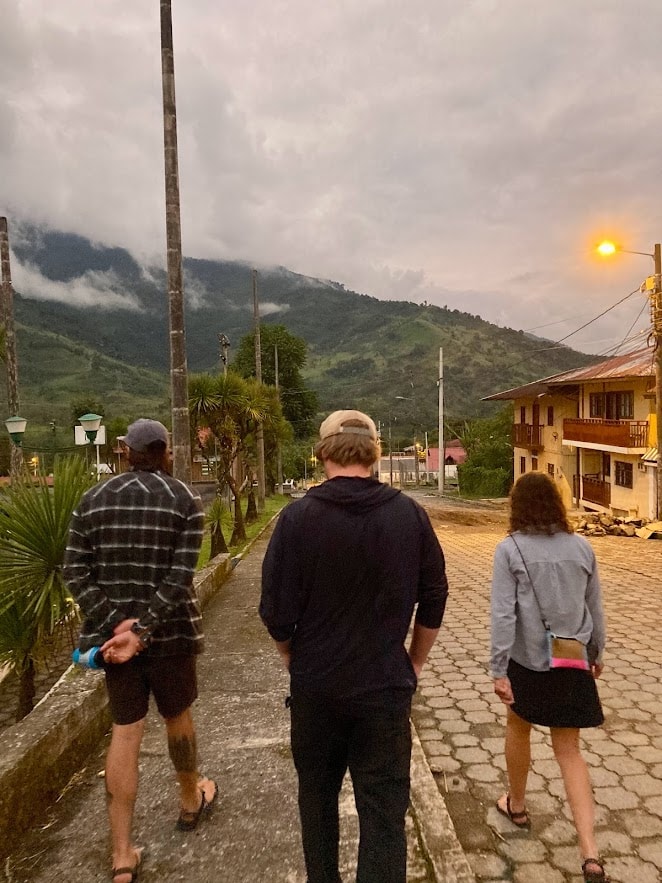 We were traveling with Boof Sessions, where outfitter Abe Herrera and guides Kassy and Jason made us feel welcomed, safe, and right at home at our homebase of Casa del Rio. Casa del Rio is nestled into a quiet, mountainside nook right along the Rio de Quijos, and we were greeted by our new roommates: Tater Tot the opinionated tabby cat, and Benji the white, scruffy, curly-haired dog with a heart almost as big as his appetite. As we all stashed our kayak bags around the house, the WRO guides immediately sniffed out the ping pong table, and quickly sized each other up on their table tennis rankings. Naturally, a week-long tournament ensued that seemed to provoke more blood, sweat and tears than any of the paddling did.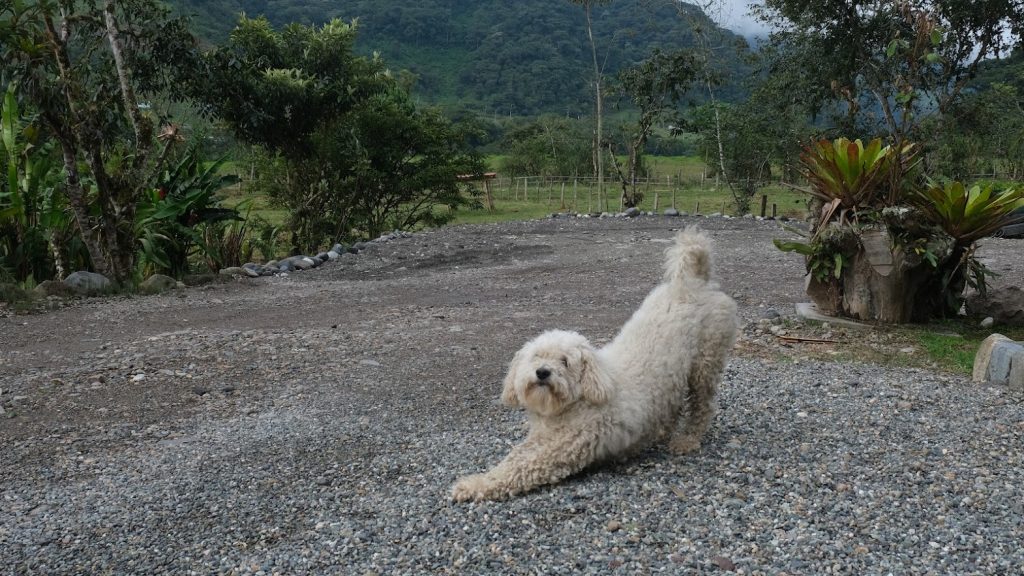 Each day, we explored a new section of river, making our way through Baeza classics , and made it down to Tena for some jungle boating. The whitewater was amazing and diverse in character, with a little something for everyone. Each one gave us unique opportunities to take in the breathtaking rainforests, mystical fog wrapping around high mountain peaks, and the tropical birds dipping in and out of the trees. The slackwater sections were some of the most gratifying, when we all got to float nearby each other and revel in the fact that we were able to experience such a cool opportunity as a team. The camaraderie and stoke was high, as we were all reveling in the beauty of all of us getting to paddle and spend time together without any underlying work responsibilities.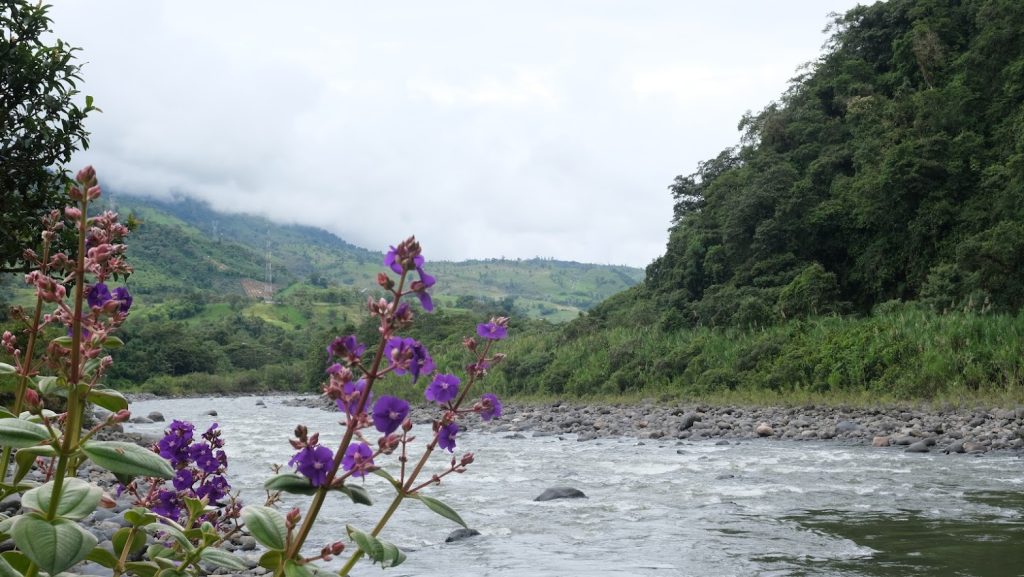 Additionally, we were able to bond over another trip highlight (maybe lowlight for some?) on an evening at Casa de Gina back in Baeza, where the lovely Gina served us amazing Ecuadorian classics for dinner, and a handful of us got to experience the wrath of Don Vince's homemade tequila and custom machete haircuts.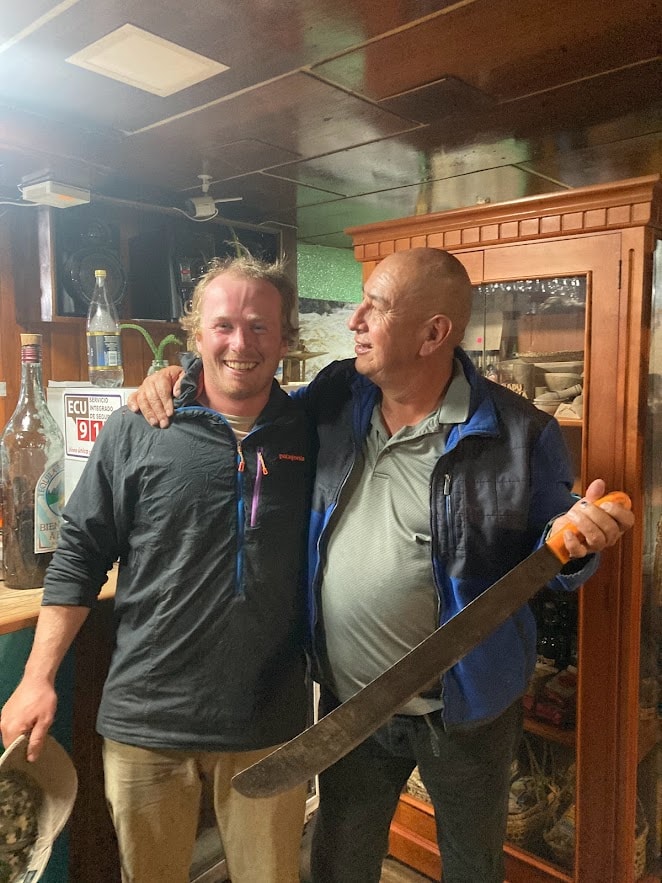 This trip was a beautiful reminder and gain of perspective as to why and how our jobs are so impactful. Abe and his crew were enlightening, and maintained a fun, professional atmosphere with a focus on giving back to and integrating local paddlers and culture of Ecuador. As a group of guides being guided, you tend to notice all of the fine details and logistics that are necessary to come together in order to make everything run smoothly. You notice the heart and soul that is put into someone showing you the place that they love in all of their own personal, intimate ways. The stories and narratives that shape how we care about a place, and get others to help protect it and care for it with you.
Coming to Ecuador as a team was also an amazing way to just get to spend time together for FUN, and build upon our relationships and team dynamics in a way that felt easy and rewarding. After working long summer seasons together, it feels really special to get to connect with these people I care so much about off the water, too, and revel in the complexities and meandering life paths that have brought us all together. I am forever grateful for all of the wonderful humans that this job has connected me with, and feel very lucky to now have gotten the chance to expand those connections into the magical country of Ecuador. I already can't wait until next time I get to spend time in this magical place.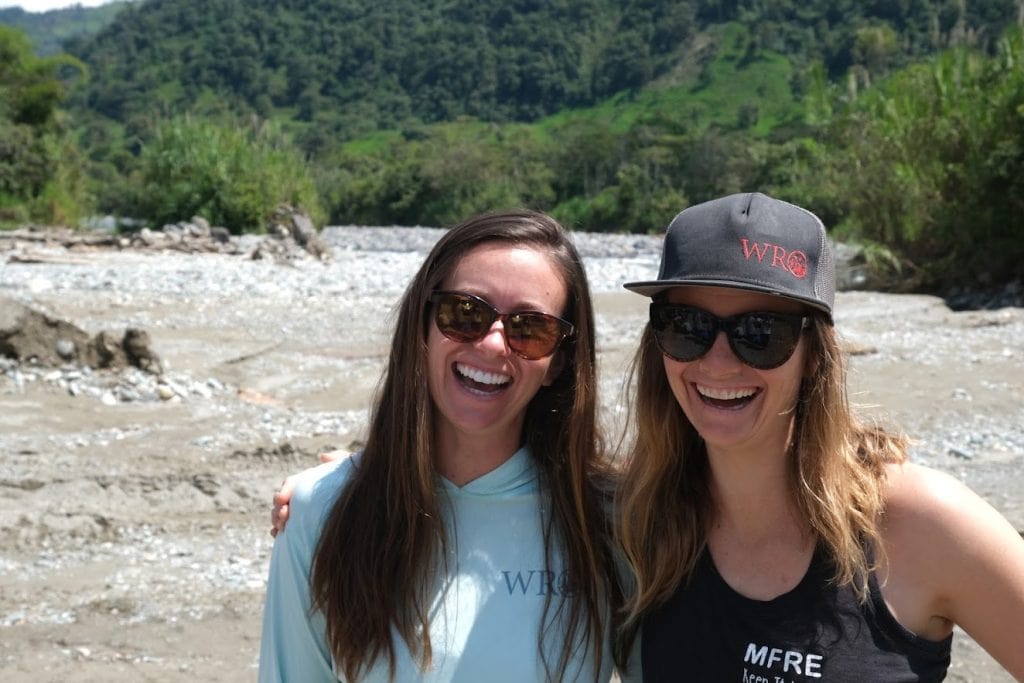 *Note: There are several rivers and ecosystems in Ecuador that are under threat with mining, dredging, dam-building, deforestation and development threats. Supporting organizations like Ecuadorian Rivers Institute help to conserve, educate, and protect unique watershed resources in Ecuador. When traveling, there are also opportunities to help support local kids and paddlers trying to get into the sport. There are options for gear donation, teaching kayak lessons, and more that you can learn more about from contacting Abe and Boof Sessions.