5 Reasons to Check Out the Main Salmon River in June
The Main Salmon, also known as the River of No Return, is one of the most iconic multi-day river trips in the world. From its source near the Sawtooth Range by Stanley, ID to the Snake River confluence, the Main Salmon River runs for 425 free-flowing miles, one of the longest undamned rivers in the lower 48. It is known for its white sandy beaches, sunny days, playful waves, friendly class III whitewater, huge swimming pools, and stunning Rocky Mountain landscapes that cut through the heart of the Frank Church Wilderness.
However, what not everyone knows about this river is the magic of early-season on the Main Salmon. Check out WRO's guide to why we love spending June on the Salmon.
1. Additional time for side activities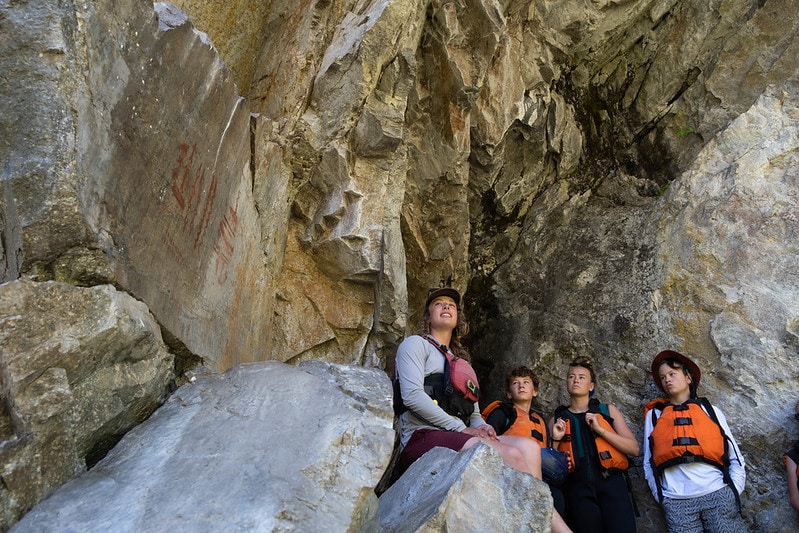 As the Salmon River is free-flowing, this means that May and June have higher water than in the later season. Typically, the river peaks around the first few weeks of June, and continues dropping until it levels out around mid-August depending on the year and what the weather and snowpack are doing. With faster water levels, we can float the 80 miles much more quickly and allows for more time for off-water adventures. We love exploring long ridge hikes, going up side creeks and canyons, checking out all of the historical sites, fishing, or spending time at camp relaxing and enjoying the jaw-dropping scenery.
2. A quieter side to the River of No Return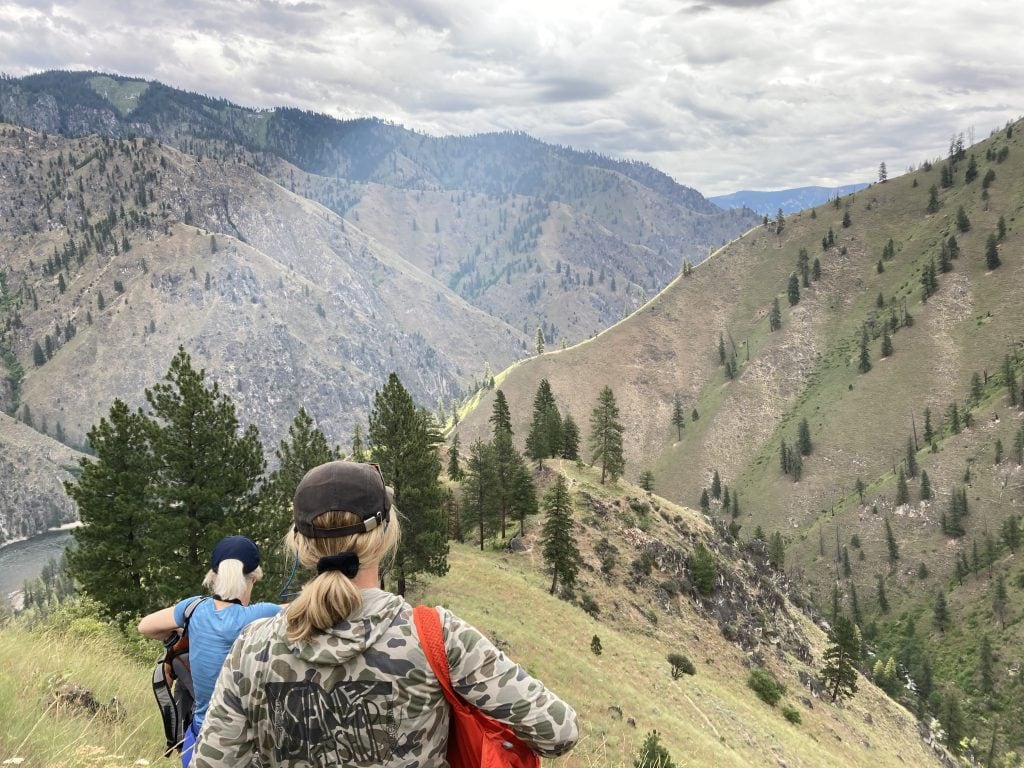 As we mentioned before, the Main Salmon is hot on most boaters' radars, and can be busy during peak July and August seasons. Though permits are limited all year and it never feels too out-of-hand, there's something pretty magical about early or late season on the Main when you feel like it is more all-to-ourselves.
3. Spring peeping!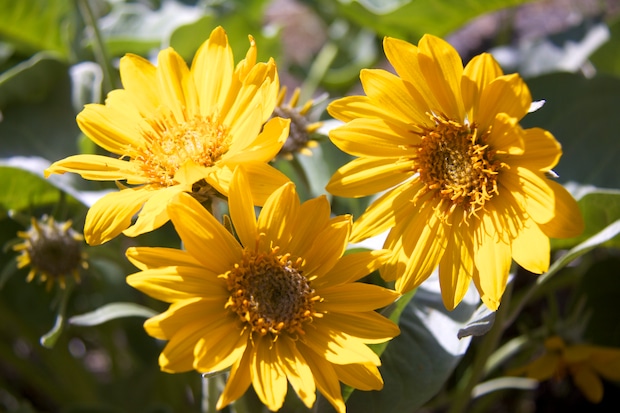 June in Idaho is one of the most spectacular times of the year, with the hillsides blanketed in a lively green hue. Everything feels alive as the Frank Church dusts off its winter dormancy; spring creek run-offs, enthusiastic wildlife nurturing their young, flowers blooming, and birds chirping. It's a perfect time of year for the wildlife and botany enthusiasts, as an array of wildflowers such as lupine, arrowleaf balsamroot, Indian paintbrush, fireweed, and syringa pepper the landscape.
4. Exciting whitewater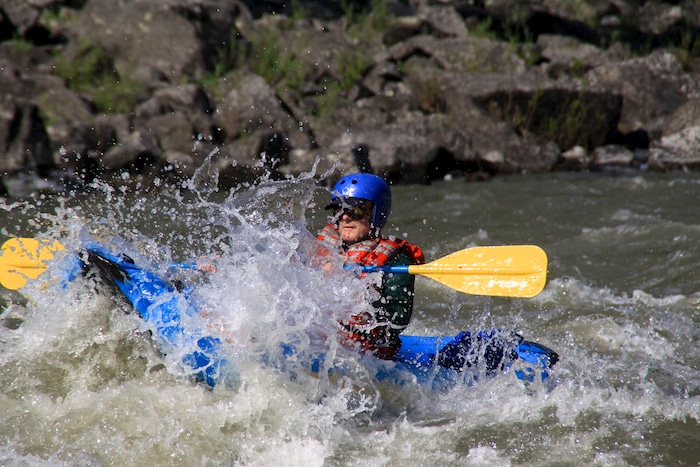 Higher water on the Main Salmon gives you a taste of the bread and butter of what Idaho is known for- our BIG water style of rapids! With powerful hydraulics, swift moving currents, big wave trains, and punchy rapids such as Bailey, Big Mallard, Elkhorn, Whiplash and Chittam, at their prime this time of year, June on the River of No Return is something you won't want to miss. Whether you're a whitewater kayaker, an adrenaline seeker, or just looking to get a taste for some of the more exciting trips that WRO has to offer, we highly reccomend this as a more intermediate option.
5. Perfect hot spring weather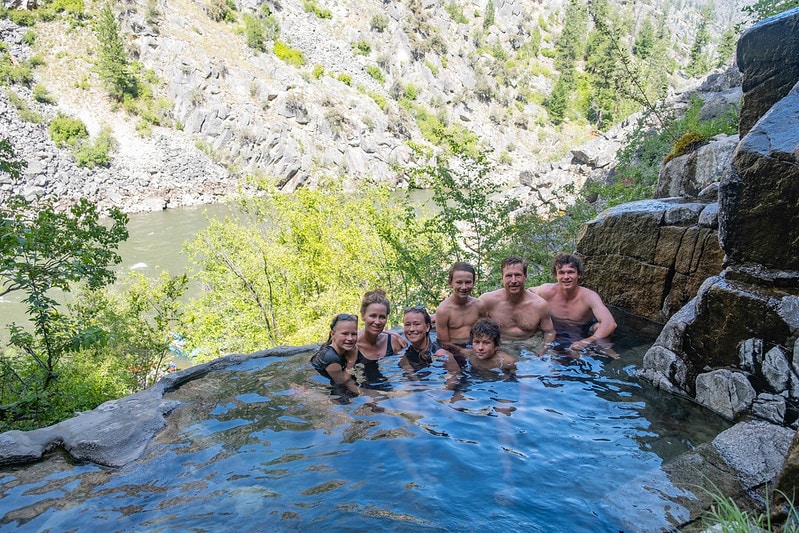 Bathtub hotsprings, also commonly known as Barth hotsprings (even though Barth proper is slightly more downstream) is one of the best natural hotsprings you will be able to find. And it's only accessible by boat or by foot in the heart of the Frank Church wilderness! With its deep, perfectly temperatured pool and stunning overlook of the river, you might book another Main Salmon trip just to check out this hot spring again! June is the perfect time of the year for Idaho hot springing with slightly cooler temperatures than late summer.
Looking to book a trip with us? Check out our offerings in June: